--Mr. Li SanYim, Chairman of the Board and Deputy to the NPC, attends Lonking's gathering to celebrate the Chinese New Year
Entering a new year, everything comes alive. After a peaceful and joyous Spring Festival holiday, the staff of Lonking returned to work, refreshed and confident.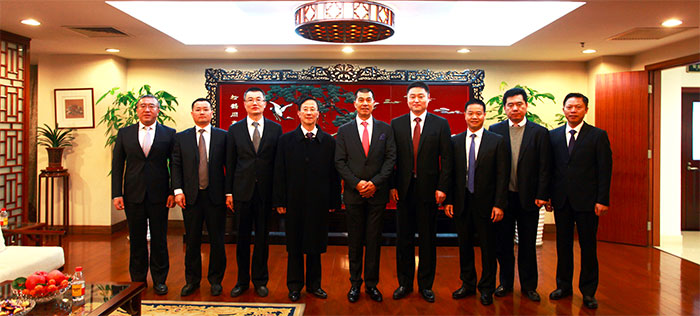 The seventh day of this first lunar month (F ebruary 3, 2017) coincided with the first day of this spring. A s a tradition, we look forward to the coming of magpies, the auspicious messenger of spring. Mr. Li SanYim, Chairman of the Board and Deputy to the NPC, along with other senior management of the holding company (Chen Chao, Luo Jianru, Zheng Kewen, Wang Xiaobin, Yin Kunlun, Xie Shengchun, Xie Yinghua, Gao Hao, etc.) came to the Shanghai branch of Lonking to celebrate the Chinese New Year with key employees.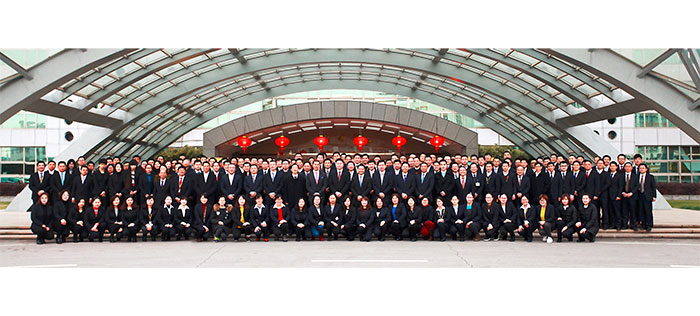 Mr. Li delivered a passionate speech, winning rounds of rapturous applause. He began with his best wishes to the whole staff of Lonking and also sent his first season greetings in 2017. Following that, Mr. Li briefly reviewed the extraordinary business performance made by Lonking Group over the past year, holding that its major financial indexes (sales revenue, net margin, cash flow, asset-liability ratio, etc.) of 2016 were much better than those of 2015 and also significantly outperformed those of its rivals'. Apart from that, it contributed a lot in public welfare undertakings such as public security, environmental protection, charity and philanthropy. In the face of both opportunities and challenges in 2017, Mr. Li called on everyone to work together to grasp opportunities and strive for a good start in a bid to fulfill relevant targets as set in the general work plan of the Board of Directors.

After the speech, Mr. Li and the senior management of the holding company took a group photo with key employees present there. Teams from different subsidiaries scrambled to take a photo with Mr. Li. Amid loads of laughter, a succession of photos were taken, capturing that memorable happy moment. Touched by Mr. Li's passionate speech and great sincerity, participants vowed to cherish their job at Lonking, seize the day, and work hard on every task so as to make due contribution to the development of Lonking.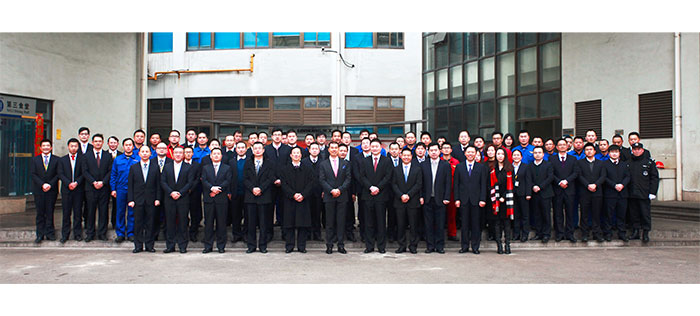 Elsewhere, the Longyan branch and the Jiangxi branch also held a variety of activities to celebrate the Chinese New Year.
As the saying goes, the whole year's work depends on a good start in spring. The staff of Lonking are now ready to make a difference.