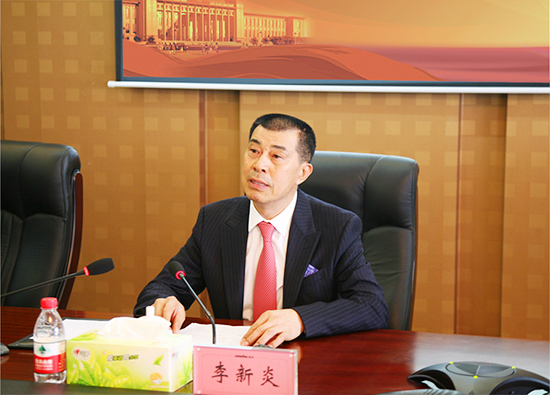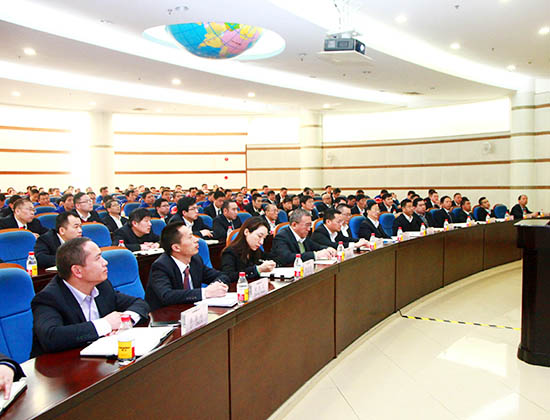 Meetings to promote and implement the spirit of the Two Sessions were held successively at the Lonking Shanghai, Fujian and Jiangxi offices on March 17th and 21st. During the meetings, which were attended by leaders above the level of deputy section chief from all offices, Li SanYim, Chairman of the Board of Lonking Holdings Limited, communicated the spirit of the Two Sessions and laid out the priorities for 2017.
In these meetings, Chairman Li gave a brief introduction of the two sessions, conveyed the key messages from the government work report, and also explained how he fulfilled his duty as a representative. During his speech, Chairman Li analyzed the trend of China's economic situation and construction machinery industry circumstances, reported the achievements made last year and the good opening this year. He objectively analyzed and compared the competitive advantages of Lonking and summarized the reasons for these results. Meanwhile, he gave special praise to all staff working on the first production and sales lines, and affirmed the spirit of "no fear of hardship" to guarantee the production, quality and marketing.
Chairman Li emphasized that despite our success in early 2017, we should not rest easy and relax. We must stay prepared for the future, reinforce the foundations, do our part, grasp opportunities and strive to break new ground for the development of Lonking business. Specifically, he indicated his requirements for doing our part in the following six requests: first, know, understand and abide by the law; second, maintain and improve product quality; third, establish comprehensive regulations for everyone to follow strictly; fourth, act in accordance with the Marketing Outline in a practical and adaptive way; fifth, create a harmonious culture so that everyone may work diligently and pragmatically; and sixth, consolidate strengths and eliminate weaknesses for new competitive power.
In the end, Chairman Li earnestly encouraged everyone. Our early success is the fruit of adjustments in the last five years for all the staff, and we should cherish the good practices and experiences from this process. We should act swiftly and take opportunities, always keep our clients in mind, and keep an eye out for both risks and details. We must make effective efforts to reap greater harvests. It is his sincere hope that we keep this good morale, and carry out the work without any arrogance or rashness to guarantee success in busy season and realize the goal laid out by the Board in 2017.