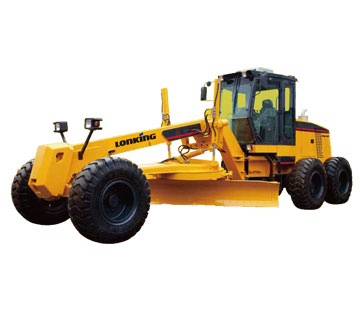 Products & Applications CDM1185(shangchai) features:

Cab
• Human-centered design, operating comfort, easy maintenance
Hydraulic system
• The use of the imported working pump, tandem pump, and multi-way valve renders dependable performance and superior quality. The Rexroth dual-circuit hydraulic brake system together with the imported brake valve and pressure limiting valve ensures high reliability and good safety performance
of the brake system on the machine and enhances operational sensitivity, safety and comfort.
Powertrain
• The hydraulic shift transmission (6 forward gears + 3 reverse gears) manufactured from the technologies of ZF (Germany), together with the three-element torque converter ,imported seals,control valve and gear selector provides high efficiency and reliability as well as long service life. The three-section rear drive axle with built-in "No-Spin (U.S.A.)" differential ensures smooth drive.
Engine
• The powerful Shangchai engine features dependable performance, low fuel consumption, and low emission.
Work equipment
• The operating unit featuring a swing-arm linkage and the maintenance-free ring gear type swing unit standard on the machine achieve high mobility and agility and show good service performance.
• Such units as front dozer blade, rear scarifier, and front and rear counterweights are optional.